In-Person church is back in place for this Sunday, May 16th, unless the situation changes between now and Sunday with the CPHO. To save your seat, simply click SIGN UP! on the home page of our website www.yellowknifevineyard.com
A reminder to all, our services are fully online, so if you are unable to join with us in person, please join us online. We have been blessed with an incredible media team who make it happen each week, and it just keeps getting better and better. Join us online on Sunday mornings by linking in at www.yellowknifevineyard.com. From the home page, scroll down to where it says, "Ways to join us this Sunday." You'll be given the choice to join Live Stream on Facebook or YouTube. So easy!!
And remember, our 5-minute countdown begins at 9:55 am, for start time of 10:00 am sharp!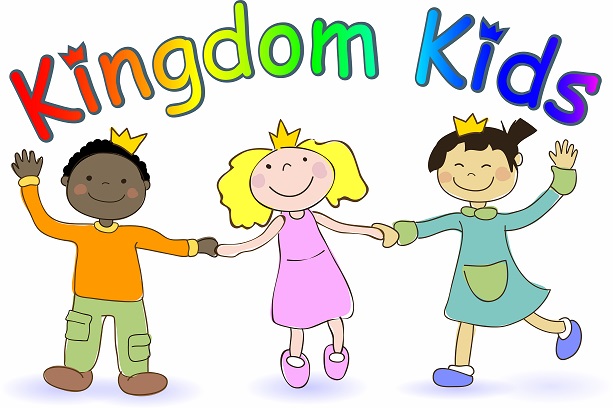 KINGDOM KIDS will still be cancelled for the time being, until further notice.
WEEKLY PRAYER……This week, THURSDAY, May 13th, will be at the Bairds, 4810 Matonabee St. at 7pm. All church activities now require a mask, so bring your mask, we'll social distance, and we'll continue to pray!
Continue to keep Melt and Anida in your prayers as they prepare to depart South Africa this weekend for Canada!
FAREWELL..... We are sad to be saying Farewell to John & Debbie Doody as they have sold "The Dancing Moose" and will be moving to Alberta at the end of May. John & Debbie, you and your family will be greatly missed!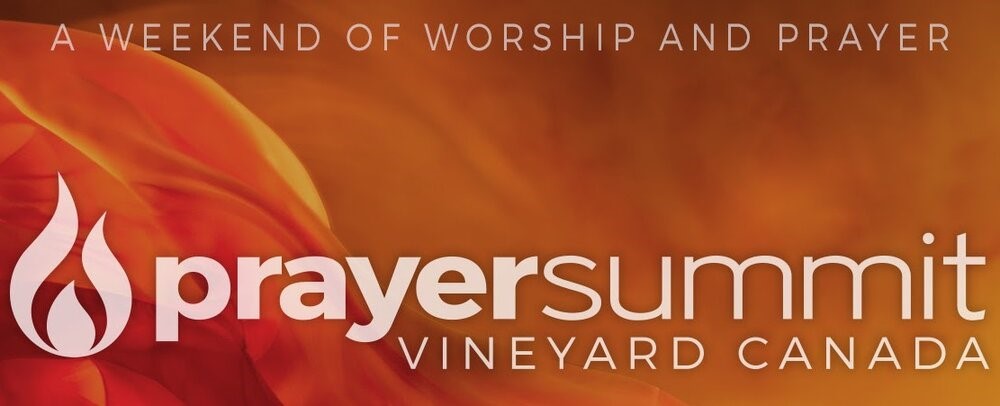 May 27 - 29, 2021 ...... Vineyard Prayer Summit. This year the Prayer Summit online will be hosted online via Zoom. More people from across Vineyard Canada will now have the ability to gather together and participate in this time of corporate prayer and worship.
At the heart of the Prayer Summit is desire to respond to the invitation of the Lord to enter into His presence, to be with Him, to cultivate a deep life with Him, and to respond together to the further invitations of His leading.
This year, each of our 4 sessions will be led by prayer and worship teams from different regions across the nation allowing us an increased experience of corporately seeking and responding to the Lord. We will also be harnessing the advantages of technology, using Zoom breakout rooms to facilitate interactive times of Spirit-led prayer with one another.
We invite you to join us as we set aside this sacred space to gather together to devote ourselves to prayer, worship, seeking the Lord and responding to His leading.
Colossians 4:2 (NRSV) "Devote yourselves to prayer, keeping alert in it with thanksgiving."
The Prayer Summit is free this year as we are fully online. All Zoom links will be emailed the morning of the events, so please register using the link below.
ENCOUNTERING GOD in the Moment

For the next few weeks, we'll be sharing practical and simple ways to encounter God in the here and now, throughout our days. Jeremiah 29:13 & 14 says, " You will seek me and find me when you seek me with all your heart. I will be found by you!" declares the Lord.

MAKE SPACE

We all long for God; to hear Him, to know His guidance, to sense His Presence. Our cultural practices can consume every moment of space to look and listen and encounter. We pull out our devices in grocery line-ups, waiting rooms, in the bathroom, when relaxing in the evening, and when lying in bed in the morning and at night. To encounter God, we first need to make space. Seize moments for being still, for looking, listening, and inviting God into your moments. Making space is a choice. We can make space and be attentive to God, or we can continually fill every moment and opportunity for God to make himself known to us. "GOD, we want to be open and receptive to Your Presence. Help us choose to make space to encounter You in our days."

Make space for God this week. Right now, decide on a few things you can change in your daily rhythm of life to make space. It might be to offer thanks to God every night as you brush your teeth or crawl into bed. Ask God what He wants you to notice when you're waiting in line, or at a red light. Intentionally make space for God ….. when you first wake up, when making your morning coffee, or when you sit to relax after a busy day at work.

The little choices we make over time, change our lives!

Is this an area of our church you would like to be involved in? The Media Team is looking for more people to join! Simply email media@ykvineyard.com.