Dear friends,
This week we introduce two department heads who do not currently serve on PLT. Siyath and Nicole Sok.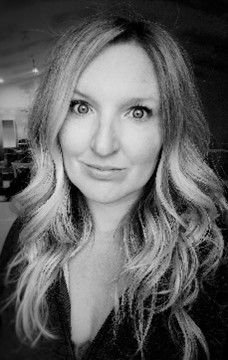 ​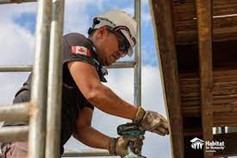 ​
Nicole's description of herself: Nicole grew up wanting to be every vocation under the sun. If you were to listen to her mother, or her high school yearbook, she would be a lawyer presently, or a politician. Her lofty ambition to work for the UN or foreign affairs, was derailed in the form of a healthy dose of reality and a small early life crisis. However, that's ok because God planned differently.
These days you will find her homeschooling her three kids. Do not let that fool you, the memories her kids will have of her is more taking them to protests, and on adventures, less baking cookies. Her role as Domestic Engineer and child facilitator keeps her challenged, and she will unknowingly bore your ears off about her passions-- politics, religion, social justice, and architecture. She has dry sense of humour, and is a fervent believer that pineapple belongs on pizza. She enjoys all the chocolate, weight lifting, music, traveling, and undubbed Scandinavian crime shows.
Before the pandemic, Nicole and Siyath completed a Global Village build in Cambodia (Siyath is pictured above on the build) and they were planning to participate in future builds. She was hooked. It brought two of her loves together. If she could be doing anything right now, it would be creating and building a housing first program in Yellowknife.
Nicole is currently 10 years into her 3-year plan for Yellowknife and has been attending YKVC since 2012. She has been part of both the Kingdom Kids team, as well as worship. Currently leading the outreach ministry is the result of somewhat relentless prophetic disruption on her behalf and a heart for social justice, rather than a resume of past endeavors.
The ministry is being formed based on the scripture of Matthew 5:13-16. We want to influence this city. We want to bear witness. We want to shine a light in spiritually and figuratively dark places, and to watch God move through the brokenness. We aim to be in community with our community. Everything this ministry sets out to do, will be aligned with who we are as a church and what we are called to- John 3:16.
Siyath is co-lead of the worship department. He came to Canada as a refugee from troubled Cambodia with his family. Siyath was raised in Southern Ontario, where his father is the pastor for a congregation of fellow Cambodian immigrants. The church is part of the Christian Reformed Church holding services in the Khmer language.
The Soks' Moved to Yellowknife in 2011 when Nicole was pregnant with Mackenzie their eldest of three children (the other children being Caleb and Madeleine.) Siyath began attending YKVC in 2012 after a long hiatus from church and processing growing up as a 'PK' (pastor's kid) .
Siyath says he has been annoying his loved ones with his "gift" of music from an early age. He played bass guitar from the time of forming of the first garage band he was involved in.
Siyath stepped into playing guitar and singing at church when YKVC had a shortage of musicians. From that time on he has improved his skill set as a musician and as a worship leader.
In leading worship, he wants to bring authenticity, simplicity, vulnerability, and connection with Jesus. He sees worship flowing strongly from the pattern of many Psalms. He wants the church worship department to provide a safe space to allow for a deep connection with the Spirit and joyfully cry out His name.
If you are looking for him on stage…he is the oldest one wearing a hoodie…
Grace & peace
Melt

​