Dear friends,
Today we start introducing the church leaders to you two by two. I'm claiming Scriptural precedent in that, since the animals entered the ark two by two, and Jesus also sent out the seventy- two disciples two by two.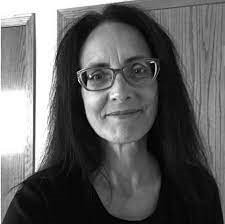 ​
Firstly, our longest serving founding member of YKVC, Norma Giovanetto. Norma has been around since the beginning of YKVC and calls herself 'the long-time, old-timer.' She loves YK Vineyard and feels quite protective over it. She serves Jesus and us here by watching, yearning and surrendering herself to the Spirit's guidance.
Norma has seen YKVC go through many cycles and seasons. Some exciting and some difficult. She describes it like this: 'slogging and soaring, growing and barely holding on, and now being ushered into this season of technology. In this she is thankful to be able to take a back seat and watch with amazement and gratitude as God yet again provides and goes before us. She describes our church as, 'YK Vineyard is so absolutely and unequivocally GOD'S Church. He has held, sustained, and led and breathed His life in, amidst covid, much human failure, missing the mark. Fully God's. He will and has and is providing.'
Her 'corporate prayer' vision for the church is in a space of waiting on the Spirit. Awaiting the time to emerge renewed and repurposed. What repeatedly stirs her is corporate prayer times over worship… 'like the prayer for Canada worship evening, worship with a small group of 6 or 7. Worship and prayer, worship and prayer. Beyond that the Lord's leadership and… a hope that what we deemed normal will somehow return.'
Norma contributes strongly to our PLT by:
providing background input and perspective (understanding where we come from is so important)

wisdom and words of insight that experience and a life lived under the guidance of the Holy Spirit brings with it

Norma also sees herself as occasionally being that irritating individual who holds back progress to slow us down and ensure that what is needed is truly what is needed. (These are the people who I call 'prophetic disruptors.' They will call out or identify what needs to be called out and identified, whether popular or not)

Norma helps to keep focussed on our vital spiritual DNA of "intimacy with Jesus." Everything else that is and might be wonderful all falls flat if we're not fanning the flame of intimacy, relationship, expecting encounter, drawing deeper. Walking with Jesus. Expecting burning bushes. Attentive to His presence. We are all babes in this and like Richard Foster says, 'returning noviceswhen it comes to intimacy with Jesus.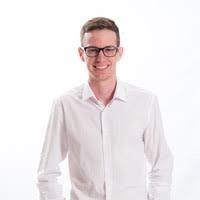 ​
Our second introduction from PLT is Richard Harvey. Richard is our newest PLT member and the incoming treasurer. The test for an incoming treasurer is to squeeze a stone in his hand. If he manages to get drops of water from it, he passes the test. Richard passed the test and Tim Walterhouse is in a process of handing over the treasury to Richard.
Like me, Richard originally hails from sunny South Africa. He is relatively new to Yellowknife, having been here two and a half years. Richard says he has grown to love the landscape, the adventure and most importantly the welcoming and warm-hearted people. He has been 'bitten by the paddling bug' and can't wait to experience more of the North's amazing terrain from the seat of a canoe.
Richard has a heart for serving others and is excited to see the current and upcoming opportunities to serve both in YKVC and in the broader community. He is grateful to be able to serve on the media team and the envisaged communication team. He feels blessed to be a part of the young adults small group.
As the newest member on PLT, he is looking forward learning more about who we are and how we serve. He hopes to see YKVC being a light on a hill and a place more people can call their spiritual home.
We hope to introduce you to two more YKVC leaders later this week. The Lord Jesus be with you all.
Grace & peace
Melt

​